A Complete Film Solutions Project
While everyone was winding down at the end of 2018, our Complete Film Solutions team were hard at work on a large scale, custom window film installation project. CFS were engaged to install high performance safety and security window film on board six of Shell's LNG Tankers, located off the coast off Karratha.
This was an exciting project for our installers, who traded their usual Perth home and office installation locations, for 270m long offshore tankers! The project was both challenging and rewarding, with plenty of logistical issues to overcome, based on the size and location of the tankers.
Our team give us a wrap up of the project below, on how we were able to expertly install the 3M Ultra S800 high performance safety and security window film across the six rather large offshore vessels.
Summary of the Project
CFS were first engaged to develop a proposal for the installation of blast protection window film on the tankers in July 2016. Following a thorough consultation process and review of available Security and Safety film products, Shell specified the 3M Ultra S800 Security film – one of the highest performance security films in the 3M stable. The tankers have large windows in the bridge, communal and accommodation areas which are vulnerable to damage from deliberate attacks (pirates, terrorism or war related), adverse weather, or accidents. The film would need to be able to withstand blasts from accidental or deliberate explosions along with high forces from volatile and unpredictable weather extremes.
The Ultimate Film and Structural Bonding System
With the safety of the Shell crew as the number one priority, Complete Film Solutions recommended a system of 3M Ultra S800 Security and Blast Protection Film, combined with a very strong structural silicon that bonds the film to the glass and to the surrounding frame.  This ideal combination offers Shell personnel the ultimate protective system against broken or spraying glass fragments, by holding the shattered pieces very firmly together and anchored to the frame, preventing them from escaping and flying through the air, causing injury or even death.
3M developed this specialised Ultra Series Security Film after many years of research and development, and it is unmatched by any other security film in the market due to its unique construction. The 3M Ultra series is manufactured with multiple layers of micro thin film, cross laminated to increase stretch and tear resistance and provide the strength needed to withstand extremely strong forces. You can see a demonstration of how this film can also provide benefits for enhanced home security here.
Confirmation of the Project
Complete Film Solutions received confirmation to proceed with the project on the 2nd of November 2018, with the first ship booked to proceed on 11th of November 2018, with a further 4 to be completed by mid-December 2018, and the final 6th ship to be completed early in 2019. We put together our team of expert 3M window film installers and were able to complete the project, ahead of schedule, on the 15th of December 2018.
Successful Completion of the Project
All 6 ships were completed over a 3-week period from 23rd of November 2018 to the 15th of December 2018 – ahead of the planned 2019 deadline. This was done with four separate trips to Karratha (with one trip being unfruitful as our team were turned back to Perth, due to unfavourable swell conditions preventing safe transfer from the launch to the ship).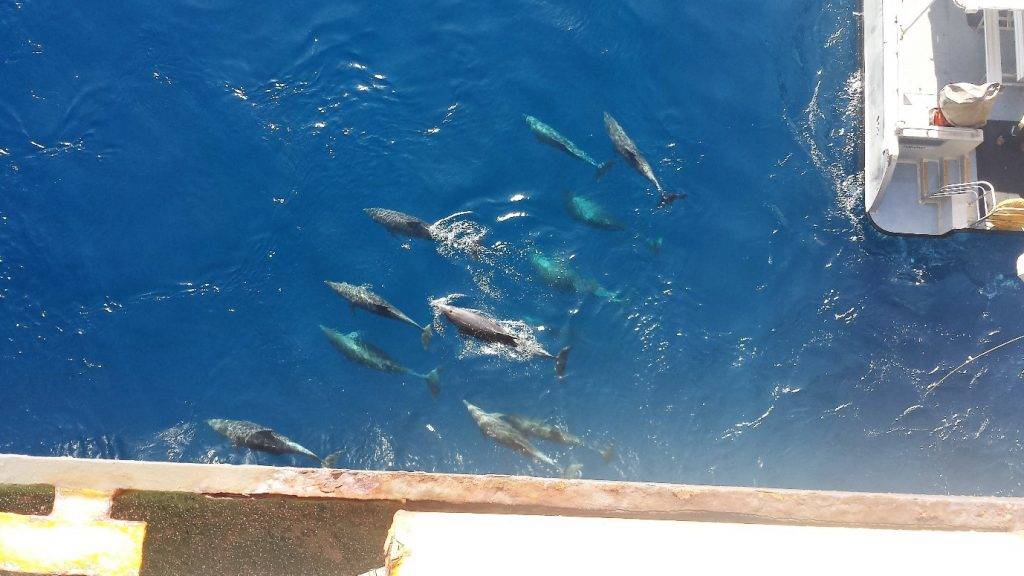 Products Used to Complete the Project
30 rolls of 3M Ultra S800 914mm Clear Security and Blast Protection Film (833.6 square metres)
3 kilometres of Ultraflex (Structural Silicon Bonding) application to all filmed panels on 6 ships
5 cartons of Ultraflex (20 tubes per carton)
15L of Isopropyl Alcohol
1074 panels over 6 ships
Man Hours
20-22 hours in total spent on launch vessels transferring to and from ships (climbing up to 6 metres of rope ladder from the launch to reach gangway, as the gangway does not reach all the way to ocean level!).
20 hours in total over 4 trips spent on planes and in airports (Perth to Karratha WA).
10 nights spent on board with the Shell Crews over the 6 ships (Ship names: Northwest Sandpiper, Northwest Sanderling, Northwest Shearwater, Northwest Snipe, Northwest Seaeagle and Northwest Stormpetrel), each installation taking approximately 24 working hours to complete around 132 sqm of film installation and 550 lineal metres of Ultraflex application.
Team of 4 personnel from pool of 5 team members worked extremely hard to ensure successful delivery of the project, lead by Brent Caithness: Jordan Williamson, Corey Collins, Danial Watson and Matt Burton.
No Beer!
All 6 ships are "dry" ships, so the team made up for it on conclusion of the final ship with a celebration in Karratha before heading home.
Complete Film Solutions are very proud to have been part of this successful project. It was great to see our team work together with the client, from start to finish over a two-year period, to ensure a smooth and successful installation of the 3M Ultra S800 High Performance Security film and Ultraflex system, for all six shell tankers. Please feel free to get in touch, if you would like to discuss this project, or if you need some help with a custom film project.